Don't let the title fool you. The old Manifest destiny, if you are unfamiliar, was a widely held belief in the 19th century that westward expansion of American interests throughout the North American continent was not only justified but inevitable. What ended up happening was nothing short of terrifying and involved lawlessness, greed, murder, and the forced removal of thousands upon thousands of Native Americans from their ancestral homelands.
In contrast, my modern version of manifest destiny was highly personal, completely peaceful, and had almost nothing in common with the old one, save one word: inevitable. Like the original doctrine, I knew my journey west was inevitable. Justified? maybe not, it was pretty self-indulgent but definitely inevitable. It wasn't just a dream that was nice to think about, this was going to happen…it had to happen. I couldn't tell you when I knew it for sure, but for years I had flirted with the idea of going the way of the setting sun, and with each passing year, the feeling had grown. Eventually, I couldn't stifle it anymore and the result was spectacular.
2014 was, for the most part, a very challenging year. I had graduated from UNC-Asheville the previous fall, and while I was thrilled to have earned an undergraduate degree in four years, I had spent far too little time figuring out what my next steps were going to be. So, with panic setting in and a flimsy piece of paper that said "Bachelor of Liberal Arts," I looked at the adult world looming in front of me and thought, "oh shiiiiiiit."
Consequently, I grabbed the first stable gig I could find and moved to Northern Virginia, where I worked through the end of 2013 as a counselor at an adventure camp.
Once 2014 kicked in, I moved right back to my college town. Two wrongs don't make a right, in case anyone was counting, but at the time, I thought I had solid reasons for moving back. I was in a pretty serious relationship with a woman in her senior year at UNC-Asheville, my job in Virginia wasn't pushing me in a direction I felt was worth pursuing, and most of my friends were still in Asheville. Perhaps the most powerful reason was that I was still subservient to the siren song of the Blue Ridge. If you've been there, you know, it grabs you hard. I guess I thought I'd be able to tread water for the duration until opportunity fell into my lap.
Well, you can imagine how that went.
As 2014 dragged on, I began dragging myself down. The two highlights I had were hiking and working for a zip line company north of town. If you've never zipped through the canopy at upwards of 60 mph. I would highly recommend it. Through that experience, I began to open up the possibility in my head that somehow, I could combine my intense desire for outdoor recreation with something that resembled a decent paying job. The big question I needed to answer was, could I do it in Asheville?
Asheville had, and always will have, a special place in my heart, but moving back to your college town is risky. I didn't realize it immediately, but I was stuck. For me, Asheville, like TV shows that run too long, needed to end. The good seasons were gone, the most relatable characters had left and everything else was filler. I had to give Asheville a dignified death and move on or risk sinking along with it.
So, I divorced my college town, broke up with my girlfriend, and planned to move out west, buoyed by a fairly comprehensive set of outdoor skills. Having spent the better part of four years hiking everything I could in North Carolina, I was comfortable with the outdoors and figured the easiest way to transition was through an outdoor-oriented job. It didn't take me long to stumble upon Conservation Corp.
As I poured through the history of the organization, from its humble beginnings as the Civilian Conservation Corp during the great depression to the present, I found myself attracted to this concept of trails. I guess I'd never considered how much effort went into maintaining our access to the outdoors, not only for our enjoyment, but to limit human damage to sensitive areas. I knew I was in shape, and of *relatively sound mind, so I gave it a go. Then, before I could hit apply on the website, I found the prerequisite section and stumbled onto this word, WFR…what the hell was that?
WFR (Wilderness First Responder): An individual who has been trained to deal with emergency situations in remote areas, thanks Wikipedia.
It was a seven days course that covered everything you could possibly encounter in a wilderness setting, and as I was researching it, a few things hit me. This was real. If I took this course and got the job, then I could be in situations that might require serious medical mediation in isolated and remote places. I think to some, that might've been a deal-breaker, but to me? I got excited. I thought fondly of the life-changing Outward Bound experience I'd been in for 14 days in the Gore Range of Colorado back in high school. Really being out there, and having your finger on the pulse of the land was freeing in a way that I hadn't been able to replicate since. My mind was made up. I signed up for the nearest WFR course and applied to be a crew leader for Conservation Corp in Colorado. The branch I ended up choosing was Southwest Conservation Corp, out of Durango. Why? Location, location, location.
Within an hour of Durango was the San Juan Mountains, Colorado's most extensive mountain range with wilderness areas up to half a million acres. Half a million?? Y'all, the biggest wilderness area in the Southern Blue Ridge was the Cohutta at a little over 37-grand (up to 40-grand if you add the Big Frog just across the border in TN). The Weminuche Wilderness in the San Juans? Almost 500,000. The difference in scale was enormous. Plus, the San Juans had 13 of Colorado's famed 14,000-foot peaks, which I'd wanted to climb ever since I'd found out about them. To sweeten the pot, Durango was only 40 minutes from Mesa Verde National Park, 5 hours from the Grand Canyon, 2.75 from Canyonlands and Moab, 2 from Telluride, 3 from the Great Sand Dunes, and only an hour from the hot springs in Pagosa. Appropriately, I began frothing at the mouth.
In the meantime, I moved back to my parent's place in North Georgia to gear up for what I was certain would be an exquisite next chapter of adulthood. If I got the leadership position, I could begin as early as March, which would limit my time pretending I wasn't a college graduate living at home again.
Silly Timo.
I didn't get the leadership position.
Admittedly I was a bit hurt, I mean, why wouldn't they take a gamble on someone with no leadership or trailwork experience? RUDE.
I guess zipline guide, camp counselor and Outward-Bound participant weren't exactly confidence inspiring resume highlights. But, they did offer me a position to join as a crew member for a 26-week program starting June first. I felt a little crushed by the leadership rub, but there was no way I was staying at home. Seeing no realistic alternative, I made the best of it and accepted. That was late February 2015.
I have a confession to make, I'm not a very patient man.
I knew that if I sat on my butt for four months, my motivation would be shot, and I wouldn't have the strength to marshal it back. So, I adjusted. I'm not super with money, but I knew enough to save, and because of graduation, I had received a bit of a bonus from family members that I hadn't used. Armed with my wilderness certification, a little cash, and facing down the possibility of a demanding summer working for Conservation Corp, I made a plan to stay in shape.
I was highly motivated in this department. While in Asheville, I'd completed hiking all the peaks in North Carolina and Tennessee that broke 6,000 feet. I was also 11 wilderness hikes into a 12-wilderness hike challenge called the Dirty Dozen, created to celebrate the 50th anniversary of the Wilderness Act. More ambitiously, I had done a 50 mile, 4-day loop of the AT and Bartram Long trails with my friend David Greene, and that previous winter had done a demanding three-day trek in the snow, through the northern section of the Great Smokey's. I was seasoned, but how could I keep the physical activity up? Well, Georgia had 78.6 miles of the Appalachian Trail…ok then.
In order to keep it interesting, I had my dad drop me off on the North Carolina side, I'd then hike south into Georgia, ending at the southern terminus in about a week. With all side trails and approach trails counted, the total mileage was more like 97 and change. So, one morning, my dad drove me out to the North Carolina side and dropped me off at the Chunky Gal approach trail, a voluptuous stretch of path that let me know right away how demanding this adventure would be. A week later, as I lay half-collapsed on a sunny rock at Amicalola Falls, with every single muscle screaming for mercy, I thought about the things that my week in the woods had taught me.
1. You can never have enough moleskin for blisters
2. Make sure your tent is WATERPROOF
3. Stretch every day, make it a habit
4. Trail people are weird, but 'weird' is more of a spectrum than a blanket statement: good weird, weird-weird, bad weird etc.
5. BUY A SLEEPING PAD
6. Clear sticks from underneath where you set up your tent
7. Softshell tortillas are cheap and take up no space in a backpack
8. Trail-runners and ultra-light hikers make everyone else feel bad about themselves
9. Trekking poles=knee savers
10. North Georgia has a surprising amount of what I would consider to be wild places
11. Your nostrils give up around day 3, after that, you don't smell so bad anymore
12. Dry wet clothing on the outside of your backpack, especially socks
13. ALL SMELLY ITEMS NEED TO BE IN A BEAR HANG OR BEAR BOX
14. Every meal is DELICIOUS
15. Even though my body hurt, I woke up every day with a smile. The outdoors were my slice of Nirvana.
That adventure and subsequent hikes took me to the tail end of March, but I still had time. One night, I took out the maps, got the computer, and began to plan a road trip. I'd been across the country a couple of times, but they were usually pretty fast trips with a set destination and time frame in mind. With two months to kill and my money calculator telling me I'd have just enough to limp back into Durango at the end of it, I decided to go big. As I suspected, the planning stage took some time because the undertaking was immense, but things came together, and on April 13, I knew it was time to go.
So, after a tearful goodbye with my mama, and on a rainy North Georgia morning, I packed up the Subaru and headed out into the world. Timo had been released.
I decided to divide the cross-country drive into three sections. There was so much to see and do that I had to break it up, or it would all blur together. Seeing as I was on a tight budget, a lot of the drive would involve hopscotching between locations that had people with whom I could stay. It also meant that certain parts of the trip looked completely schizophrenic on the map. Regardless, I was ready.
The start of the trip could've had some better weather, but since the rain and fog had socked in everything east of the Mississippi, I had to make do. Three hours and a little extra after I started, I found myself in the cold gray woods of Southwestern Tennessee. SW TN is moonshine country, lots of little hollers tucked up in the folds of the hills where you don't venture unless it's very clearly marked public land. It's one of those regions where you might hear the dueling banjos start to play, and if you get that reference, you may understand how I felt in the moment. (Dueling Banjos).
I had to come this way because I had one wilderness left to hike before I completed the Dirty Dozen Hiking Challenge and Big Frog Wilderness was one I'd never been to. All in all, it was a cold, wet hike, but it reminded me about some of the things I'd be leaving behind in the Southeast: the humidity, the sound of leaves underfoot, the roaring creeks and moss, and the insane biological diversity of the region. In fact, according to the USNP website, the Smokies and the surrounding mountains may have somewhere between 80,000-100,000 individual species within them, which is bananas! It's a part of the world that is brimming with biological life, a naturalist's paradise.
I finished the hike in good time, no views to speak of on account of the weather, but no run-ins with moonshiners either, so we'll call it a win. The last part of the day I spent driving towards Asheville NC, to put a final lid on my history there.
In many ways, the city and the surrounding environs belong out west. The outdoor recreation opportunities, fairly progressive mindset, and craft beer craze would put it right at home along the Colorado Front Range, or the Pacific Northwest. People were very proud of the weird things that made the town hum. At one point, it was called a 'cesspool of sin' by conservative North Carolina senator James Forrester, and those Blue Ridge hippies just turned it around and made it an unofficial slogan. I loved its connection to the outdoors and the mentality it fostered but, for me, after a total of five years there, the town had become small.
When you first move to an area as beautiful as Asheville, you fall under its spell. When the spell wears off, you notice small things that bug you, and eventually, those small things become too large to ignore. But I owed it one last visit, this time as a tourist, to rekindle the magic that it had given me when I first arrived.
After a night sipping beer at Wicked Weed and reconnecting with friends, I ended up spending the night at my friend Steven Whites' house. He was a direct connection to my college years and we had an absolute blast recalling all the ridiculous episodes in that four-year series. It was a night that did exactly what it was supposed to: remind me of the good times.
The following day, I got a quick reminder of what I was escaping…
Another friend I'd known had recently overdosed. They'd woken up 8 hours later, after having collapsed on top of their arm. The blood hadn't been able to flow to the arm so it was essentially a dead appendage, and their kidneys had failed, trying to keep the rest of the body working. In order to save the arm, doctors had to cut out dead tissue, and graft a chunk of skin and tissue from the leg back onto the arm. I went to go see them in the recovery center, and while their attitude was as bright and cheery as I'd ever seen, to be with them really hit home because I had partied HARD with them in college. Were it not for a handful of different choices, friends, and circumstances, I could've been in their situation, or worse.
I'm sure people have all sorts of theories on happiness and success, but mine have always centered on geography and location. After moving so much as a child, I STRONGLY feel there is a time limit on the places you live. Once you exceed your time limit, bad things tend to happen, and if you go past it too far, there is no reset button. At the end of the day, you need to have that honest conversation with yourself, is this still working for me? I knew in my heart that going west was the best move for me, and in a strange way, seeing my friend in their condition helped validate it. After some heartfelt goodbyes and a few "see you arounds", I set out for my next stop, Boone, NC.
My time in Boone was brief, but just long enough to reconnect with Chloe, an old study abroad friend I'd met in New Zealand. She is/was/will always be a wonderful person, and although she wasn't at her place when I arrived, there was a key for me, a fully made bed and a note that said "So excited to see you! Help yourself to anything, mi casa es su casa! You can use the IPad (wifi on the fridge) or take a snooze on the bed. See you tonight!"
It was only a small, simple note, but the effect on me was profound.
The drive from Asheville to Boone was only three hours, but from here on out, it was all unfamiliar. I had left the last vestiges of my world behind and was into uncharted lands. To have that beautiful note, open and ready to be smiled upon, constituted a precious moment for me. I knew I was welcome, and there is no finer feeling.
With a big smile, I fell right asleep. That evening, Chloe, her friends, and I went out, played some pool at Appalachian Mountain Brewery, listened to some live southern rock, had a great conversation, and turned in. When the morning came I was off again, to more uncharted territory, content with how the adventure was shaping up.
The drive down into Tennessee was interesting because it was new! My years in Asheville had me chasing mountains all over the place, and every time I hit a new summit or traveled on a new road, a new piece of my mental puzzle fill in. For RPG gamers, this should sound familiar, your map is a fog until you explore it. Once explored, the knowledge stays with your character, and they can easily navigate that part of the game world. I was just filling in my map. I felt I knew the Southern Blue Ridge better than many of my college friends because I'd stood on top of most of it, and it gave me a strong sense of place. New roads added to that understanding.
The Appalachian Trail crossed the road I was descending, and when I pulled over to take a photo of the sign, I found a thru-hiker taking a break on the shore of Watauga Lake. Recalling my week on the trail in North Georgia and how hungry I had been, I made sure to throw as much food as I could at him…which was probably very startling at first. I don't think I even introduced myself before hurling instant ramen at the poor guy. But, once the initial fright subsided, he gratefully accepted and I offered to haul some of his trash out for him. Leave no trace! After a couple of quick words of encouragement, I was off and he was packing up to head out again.
My destination for the evening was Bloomington, Indiana, via a stop at Cumberland Gap National Historic Park. One of my best friends growing up, Chris Schreiber, lived in Bloomington, and I hadn't seen him in a while. I just had to get there first. From Boone to Bloomington (sounds like the name of a country album) and was also a total of 8 hours, my longest driving segment yet. After blasting through Kentucky coal country and down towards Lexington, the clouds that had lingered for the last three days finally parted, and I saw a brilliant sunset over the horse pastures of Northern Kentucky. By the time I got to Bloomington, it was late, and I was tired, but Chris helped me grab my stuff, set me up on a bed, and I was out almost immediately.
Bloomington is like a mini Asheville, a college town in its own right and far more personable and friendly than I had anticipated. We spent the following day walking around and exploring the kooky ins and outs that really only exist in the forgotten corners of college towns. In the evening, we had dinner with some of his friends from the University of Indiana, one of whom worked in the anatomy department. They were working on dissecting cadavers and had been for the majority of their semester. When we expressed interest in what they were doing, they offered to let us see some dead people, so, naturally, we agreed.
The next morning, I was standing with Chris in a whitewashed room with a couple of corpses on some metal tables. At first, it didn't seem real because the heads had been removed, and most of the guts scooped out. What was left were the circulatory and musculoskeletal systems. Fighting the urge to pretend I was on some procedural crime drama, I watched with fascination as the students explained what they were doing. Their explanations and the way the students presented the information was so clinical that I forgot for a moment that these used to be people. That naiveté came crashing down when one of the students offered to show me something cool and pushed down on some of the veins and arteries near the wrist. Almost immediately the fingers of the cadaver began to curl in slowly like they were trying to grab something. Seeing the fingers move, seemingly independently, was enough to remind me that this was all very, very real. There was only one thought bouncing around in my head, but it wasn't shock or horror as I had expected. All I could think was, "Oh my god, how cool is this???"
Admittedly, it was nice to breathe the fresh air again after being in a room that smelled like formaldehyde for a good half an hour. After that unique experience, we grabbed a last lunch together on the patio of a downtown establishment. Then, I parted ways with Chris and got into the Subaru, bound for the next destination, Chicago.
The southern part of Indiana around Bloomington had been hilly, and at least mildly interesting. Northern Indiana was flat. That's it, just flat. While it was only a four-hour drive to Chi-town from Bloomington it felt at least twice as long, and I was thrilled to get towards the metro area and finally have some things to stare at.
The lady I was to stay with in Chicago, was named Kate. I had met her in the Wilderness First Responder class I'd taken and we'd learned how to create traction splints together. Unfortunately, the last time I'd seen her was a little embarrassing for me.
I'd invited her and about six friends over to my place in Asheville to celebrate the completion of our WFR certification and to have a couple of drinks. Well, it had snowed that evening and we all got this brilliant idea to go sledding. Mind you this was fresh snow on top of nothing, there was no base layer, nothing had settled, just a few inches of white on cold hard ground, or in my case asphalt.
To make things interesting, I had decided to launch my little plastic sled in front of me and was then going to dive on top of it and slide down this side road in flawless fashion. I launched the sled according to my brilliant plan but was a little overenthusiastic about the dive and ended up overshooting my landing zone. I crashed into the snow, chin first, and sunk right through to the asphalt underneath. What I had created for myself in medical speak was called an avulsion, or a 'flapper' in laymen's terms. A part of my chin skin was just kind of flapping about, a deep cut separating its previous bond with the rest of my face.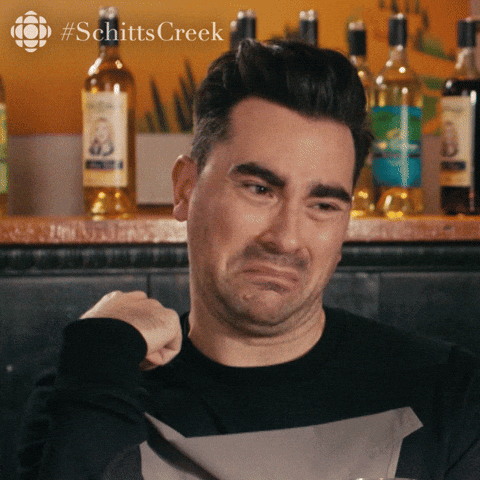 Initially, I was mortified, but since everyone else was pretty tipsy I managed to retreat back to the house and look at the damage without arousing too much suspicion. Being a newly certified wilderness first responder and all-around excellent decision-maker, I decided to skip the hospital visit and fix it myself. So, I put a bandage clumsily over the wound, and then, realizing I didn't have any medical adhesive, used an excessive amount of Blue Painter's tape to cinch everything down. With the mission seemingly accomplished, I went to sleep. Needless to say, when I did finally go to the doctor the next day, everyone in the hospital was thoroughly disappointed in me.
The point is that Kate had seen the whole thing unfold. I had conveniently forgotten about this episode until I was driving towards her apartment in Chicago and then promptly realized that I might need to craft a better impression of myself. Maybe by some miracle, she had forgotten too…either way, the bar was set pretty low.
After what seemed like years of trying to find street parking, I finally stopped the Subaru and made it to the apartment. She and her boyfriend were just west of downtown in a "hip" neighborhood with a great atmosphere. Turns out, she did remember my night of idiocy because unlike my friends and me, she hadn't been drinking. Ten points to Timo.
After a solid round of laughing at my expense, we took off walking into the city. Her boyfriend was working at the time, so we picked up one of her friends and strolled through the city towards the downtown area. At this point, the light of the day was fading, but we soldiered on and made it all the way to the shore of Lake Michigan. There, I got to stare at the famous Chicago skyline. The Hancock tower was glowing ominously, and the lights of the city were bouncing off the fairly violent surf, it had a real Dark Knight kinda vibe going on. Having made it this far in my journey, I figured it was time for a celebration, so I ran into Lake Michigan…and then ran right the f_8C* back out. It was only April, and that lake is COLD.
The city was such a contrast from my mountain living for the past few years that I really enjoyed being out amongst people. There's obviously a huge difference between visiting a city and living there, but I liked the way Chicago presented itself to me. Once we had retreated back to the apartment and met up with Kate's boyfriend, we all set off to go see What We Do in the Shadows, a vampire mockumentary courtesy of soon to be super famous director Taika Waititi, that had me in stitches from the opening scene right up to the end. The movie was showing at the Logan Theater, a great older venue built in 1915 and chock full of hipsters. The building and atmosphere were impressive, and perhaps the most exciting part for me was the commute to it via the local elevated train line. After living in the South, where public transportation is more of a joke than an alternate mode of travel, it was nice to be able to get to somewhere via train.
The following day Kate took me to the 'bean'. It's art, it's weird, and it's in Chicago, tell your friends? Actually, check this story out, apparently, the history of the statue and its wackadoodle creator is an adventure in its own right, enjoy.
After waltzing through downtown, Kate and I were picked up by her boyfriend and taken out to Lagunitas Brewing near the shore of Lake Michigan and just south of the main parts of downtown. Originally, the Brewing company was based out of Petaluma, California but the state had been in a crippling drought since 2011, and by 2015 it hadn't gotten better. Fearing that the conditions would continue to impact production, and since beer production is so water-heavy, the company opened a second location in Chicago. With Lake Michigan so close by and with a huge beer drinking population available in the immediate area, it seemed like a good move.
We took a brewery tour, and the facilities were enormous, set up in a gigantic old warehouse. Our tour guide's official title was Raconteur, and he had what can only be described as a…unique accent. He had a microphone, which he held so close to his face that every time he opened his mouth I thought he was going to eat and/or make out with it. When he said Chicago, he would swallow the back half of the word until all that was left were some strange gurgling sounds. Phonetically, what we heard sounded like "Shi-Kawwwhrghhhlo…" I guess he kind of liked us though, because, after the tour, he took us back to an employee part of the brewery and loaded us up with a 24 case of beer from his personal fridge, and sent us out into the world. Thanks guy.
After a final night in the windy city, spent enjoying our beer and trading stories, I said another round of farewells and headed out towards the great plains. The next phase would take me across the mighty Mississip, following the way of the ancient covered wagons during that first Manifest Destiny. Yeehaw!