This post is divided between an explanation/introduction to Conservation Corps and my close call on Engineer Mt. If you just want the mountain story, skip to the section header that reads Engineer Mt. If you're curious about what kind of a job I'd signed on to for my 2015 Colorado summer, proceed below.
Southwest Conservation Corps is a branch of Americorps and tangential to Peace Corps. While Peace Corps. goes abroad, Americorp stays domestic. If you've never heard of Americorps, you can check out more information on their website and watch a very hokey video about it here. For a more succinct definition, we turn to Wikipedia, where it states: "Americorps is a voluntary civil society program supported by the U.S. Federal Government, foundations, corporations, and other donors that engage adults in public service work with a goal of helping others and meeting critical needs in the community." In the southwestern corner of Colorado, a lot of that community service comes in the form of various conservation initiatives, the largest contingent being trails, hence the local Americorps chapter: Southwest Conservation Corps. In many cases, trails are the only way to access truly fantastic areas of natural heritage and beauty, especially in the remote areas of the West, where towns are few and far between. Our job was to help keep that network open.
Table of Contents
A Brief History of Conservation Corps and the Importance of NAAAAAATUUUUURE
The current iteration of Americorps was founded by Bill Clinton in 1993, but he is not the father of conservation. Teddy Roosevelt and Gifford Pinchot usually come up high in the US conservation history ranking, but Aldo Leopold and John Muir are essential contributors as well. Point being, the idea of conservation arrived in the late 1800s and early 1900's when we were busy clear-cutting our way westward and displacing thousands of Native Americans. Many early explorers uncovered areas of obscene natural beauty, such as Yosemite Valley, and started thinking, "well, gee whiz, we should probably protect this or whatever" (not an actual quote). While the conservation movement was relatively low key initially, it really came into focus during the Great Depression. President Franklin Delano Roosevelt (FDR) enacted a wide range of policies aimed to help ease the burden of the unemployed called the New Deal. A large component of the New Deal was the establishment of the Civilian Conservation Corps. Like Americorps and later iterations, the goal was to put people to work and create a societal conscience regarding nature conservation. Once WWII ramped up, the national focus shifted to the army, and the program was closed by Congress.
Naysayers would probably say the Corps didn't add much to the fabric of America, but that is entirely untrue. In fact, just by focusing on conservation, the program helped shape our opinions about the natural world. As many know, the National Parks have long been declared America's greatest idea, but it was not always so. To defend a parcel of land simply for the enjoyment of the masses was not a very intuitive idea back in the day. As indicated by recent record admittance, people love the Parks, and for good reason. If you've ever been to a National Park, or a wilderness area, then you know why. The Parks are a beautiful part of American legacy. The Civilian Conservation Corps (CCC) helped increase public access to parks and helped build some of the most popular features in a lot of the parks. Perhaps you've already been in a part of the country that benefited from the CCC and didn't even know it. Here is an incomplete list of some of their notable accomplishments:
Helped build and improve the Blue Ridge Parkway
Opened up access to Zion National Park, which was very remote and seldom utilized beforehand.
Ever seen the Shining? Or been up to Mt. Hood? Timberline Lodge was built by the CCC.
Rebuilt the stairways up the East face of Half Dome in Yosemite, including replacing existing cables.
Planted 3.5 billion trees to counter western clear-cutting
Created over 700 state parks
Built 3,000 fire-towers
Helped launch the American downhill ski industry. Don't believe me? Check this article out. Here's another one if you're still unconvinced. Of course, Western Skiing developed in different stages, and this isn't to take away from the legacy of the 10th Mountain Division or anything, but the original American skiers were in New England before the 10th Mt. and the CCC helped get the industry going for the benefit of the whole country. Talk about a lasting legacy!
Sources: History Channel Article, New Deal Projects
Great, so they did some stuff way back when, you say, why is it important now? Excellent question my inquisitive friend! Well, because conditions change. As time churns on, erosion beats up on the outdoors, and things need a fixin'. Plus, when the population of people exploring the outdoors increases, repairs and improvements to access become necessary. On top of that, as more areas open up for nature lovers and use increases in popular ones, new challenges emerge. Take the alpine, for instance. It covers less than 1% of the world and is a harsh and unforgiving environment for humans. Naturally, humans approached the alpine as a challenge to be conquered, and now hundreds of thousands throw themselves to the elements to touch a highpoint (myself included). With increased visitation comes increased problems. Imagine being a plant that has spent thousands of years adapting to a harsh environment only to die because some yahoo stepped on you. Trail improvements are necessary so we don't screw up fragile ecosystems. Conservation requires us to work in tandem with nature so we can all enjoy what it has to offer. The early American mindset of "CONQUER AND KILL EVERYTHING" pitted man against nature. Not surprisingly, that was a terrible idea. Between clear-cutting (which leads to devastating mudslides) and soil abuse (which contributed to the dustbowl), you kind of start to realize that if we disregard nature, we'll all suffer because of it.
You could be forgiven for not realizing how much effort goes into trail building, but trails don't just appear out of nowhere. Every time you take a nature walk or hike a mountain, chances are, for at least some of the adventure, you'll be on a trail. Trail work is not meant to conquer nature or make mountain climbing easier. It's designed to, above all else, conserve the unique environments we have on Earth while simultaneously encouraging people to see and understand the natural world they exist alongside. Cool, everyone a tree hugger now? Great, moving on.
Back to Table of Contents
My Intro to SWCC
Southwest Conservation Corps (SWCC) trail crews operated out of a property west-southwest of Durango, near a place called Hesperus. It consisted of a couple of farm buildings and a dirt parking lot where rabbits routinely climbed under your truck hood and chewed on your car wires. It's unassuming presentation felt appropriate as the goal of the Corps was never to showboat, but to get things done. From this property, we would load up, restock and debrief after our hitches. We didn't train there, however.
The actual training occurred near Haveland Lake, north of Durango. For five days, hundreds of crew-members were given presentations and taken on practice construction projects throughout the Rapp Corral property, a horse ranch nearby. We set up with our respective teams for the week and attempted to get to know each other. Here's my goofy ass building a drainage runoff.
Brief Side-note: I met a lot of people through Conservation Corps, some will be featured heavily in future blogs, and others I'll only mention in passing. This isn't to slight anyone, but I'm trying to unload a lot of information concisely, so some things are bound to get cut. I've also decided to give everyone codenames because codenames rock.
Our team consisted of two leaders: Poetry and Pennsylvania; and six crew members, Gatorgal, Dusty, Bull, Wisco, Indiana, and myself. It was a pretty even split, four guys, four gals. Like any forced introduction, there wasn't a whole lot we learned about each other that first week, but everyone seemed pleasant enough, and our general excitement at being in such an outdoor focused area squashed any reservations we may have had.
The general gist was that our crew would go out for nine days on a project secured ahead of time by our corporate office. We'd pack the van and the trailer full of our personal items, tools, tarps, and general food supplies, haul out of the area and post up wherever they wanted us. We'd come back and have five days off before being summoned back for another round. There were some options for reduced rent and a suggestion of places to stay during our off-time, but after doing the quick math, I realized it was much cheaper to stay at different campgrounds and use my off-time to go hike. Thus, my full transformation to dirt-bag life commenced.
Quick aside: There are A TON of definitions of dirtbag out there, most of which I found online, but it mostly revolves around a transient, outdoor-focused lifestyle. Some of the definitions are decidedly NOT flattering. In my little world, the title was embraced by trail builders because, well, we played around in the dirt a lot in order to build….uh, you know…trails. When you're cutting into the ground to create tread, you dig up excess dirt, and then quite literally put it in a dirtbag to haul off for other areas of the project or release the dirt back into the wild. As far as all the subsets of dirtbags are concerned, I'm fairly certain only trail builders can legitimately make the claim that they consistently use a bag…filled with dirt.
I quickly developed a routine during my off-hitch time. I'd shower at the local Rec-Center (7$ for a day pass in 2015), do laundry at the 'mat on the north side of town, hop across the street for a cheap beer at Durango Brewing (which has since closed), and then fart around until the call of the wild pushed me towards summiting mountains once more. It took me a little bit to nail the routine down, but after the training, I was still feeling that Road-trip restlessness, so I went searching for mountain challenges. After training, we were given a shorter break, maybe 3 or 4 days, before our first real project would begin. Taking the opportunity, I headed into Durango and bought some maps.
Stocked on local suggestions, I locked in a target: Engineer Mountain. I'd seen it on my drive over from Mt. Sneffels and immediately wanted to scale it. It's a high 12,000 footer and a bit offset from the other major peaks in the area, giving it an open and regal feel. At this point in my Colorado adventures, even though I'd hit one 14er, the thought of doing all of them was still far from my mind; I just wanted to hike pretty things.
Back to Table of Contents
Engineer Mountain
So, as the title of the blog post suggests, there was some drama involved with this climb, and I feel it necessary to kind of break down what happened. It's important, especially in the age of Instagram bragging, to detail when things don't go according to plan because usually, there are some stellar lessons involved with failure. However, ignoring these kinds of lessons all but guarantees you'll repeat them.
June 6th, 2015: the snowdrifts were already a problem less than fifteen feet from the parking lot. Luckily US 550, the main road through the San Juans, is plowed during the winter, so access wasn't too complicated. However, with a trailhead at more than 10,000 feet, I should've anticipated the amount of snow I'd need to deal with. Instead, I was lulled into complacency after my previous summit of Mt. Sneffels because in the week since the climb, there'd been nothing but blue skies and warm temps. So, of course, my naive ass thought, "Ah, sun melt snow, good good, no snow, no problem". Mistake #1.
The other problem that occurs with drifting snow is that one side of the hill may be covered, but once you walk to the other, it may be bare. This poses a bit of a logistical nightmare, especially if you're trying to find a trail you've never hiked on before. With no scouting hike under my belt, I was flying blind. Mistake #2.
Nevertheless, I strapped on my snow-shoes, clipped my mountaineering axe and crampons to my pack, and set off…without telling anyone where I was going. Mistake #3.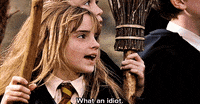 After the first three mistakes, I actually settled into a routine and made it up to tree-line following some snowshoe tracks. Then, after finally sighting my target, I began regretting everything.
At this point, I did actually feel a part inside me saying, "Hey pal, maybe pack it in." But then, of course, ego came roaring back. I politely reminded myself of previously successful climbs up St. Helens, Wheeler, and Sneffels and thought, to hell with turning around; I can do it. Mistake #4.
Forging ahead, excitement took hold, and I didn't bother looking at the map because, duh, I could see the thing in front of me. Had I bothered to look, I may have found the easy way to attack the ridge. Instead, I opted to climb an area that had already melted out. This led to my first exposure with the loose volcanic crud emblematic of the San Juans. The added effort needed to get to the ridge-line left me tired and out of breath, contributing to questionable decisions later. Mistake #5.
After a fifteen-minute break where I just practiced breathing, the climbing resumed. Now properly on the nose of the ridge, I figured I'd scamper up to the top in no time. The weather, unfortunately, had other plans and I ascended straight into a cloud. Not wanting to walk straight off a cliff in the low visibility, I stop to let the cloud pass, wasting valuable time, which again, would come back to bite me later. Mistake #6, not checking the weather.
Once I passed what I'd read was the toughest part of the climb, a short Class 3 scramble, I felt better…mentally. But if you've ever been in situations of intense concentration, the toll on your body only becomes apparent once the adrenaline fades. I didn't feel gassed immediately, and the sun coming back out helped me along, but by the time I got to the higher part of the ridge, I was totally sucking wind. Mistake #7, not listening to my body.
With the Class 3 section behind me, I thought the rest would be smooth sailing, which ended up becoming Mistake #8: only preparing for the most difficult section of the hike instead of the entire hike.
Above the scrambling section, the snow became an ever-present factor and I had to cross three large, sloping snowfields. The crampons came out, and I stepped, toes first, into each hold and worked my way along the ridgeline until I'd crossed. Breaking fresh trail through the snow is extremely exhausting, which added considerably to my overall fatigue. However, after moving through the last section, I was within spitting distance of the top, so all other considerations and concerns just sort of vanished.
Le top.
I waited on the summit for a few minutes and the clouds finally parted. The sun came back and I flopped down to accept its warmth for wayyyyyyy longer than I should've. Little did I realize, the sun was also beating down on the snow I had climbed earlier, melting the top layer and rendering all future steps slushy, which had a big role in contributing to my accident. Mistake #9, waiting too long at the top. Mistake #10 underestimating the power of the sun.
After my summit sojourn, I finally turned to go back down. Immediately, I could feel the snow surface change underneath my crampons. My brain said, "pay attention," my body said, "no, you already did that, just get off the mountain." At that moment, my body hurt more than my brain, so I heeded the physical desire to get off the peak. Mistake #11, not treating the descent as seriously as the ascent. The top is really only halfway.
I crossed the first snowfield no problem and made it about halfway across the second one until stopping to take the picture below.
At this point, I'd been doing it right, toe-in, slow steps, facing the ridge-line. Then, I had this brilliant idea to….not do that? To this day, I'm still struggling to figure out what caused me to abruptly change strategies, but I did and decided to face away from the ridge. Now, instead of having the ridge-line to lean against, I was parallel to it. This unfortunate position forced me to take sideways steps along the top of a 35-degree snow slope. It'd be the dry land equivalent of rolling your ankle after every single step you take. Mistake #12, letting mental fatigue alter a strategy that was working.
Back to Table of Contents
The Accident
I slipped out of my crampon after, at best, two steps. It happened cartoonishly fast.
With nothing to catch my fall, my upper body crashed downhill over my legs, and I landed on my back, head down. For a split second, right as I landed, I felt my body stop moving as if cradled by the snow. Then, the cradle broke, all my organs seized up, and I started sliding backward down the side of this mountain, picking up a crazy amount of speed. The time between slip, fall, and slide, was less than a couple of seconds.
Faced with a full spectrum of possibilities, ranging from no injury to death, my mind automatically locked in on what I needed to do to survive. Grip the slope. Ok, how? First step, spin my body so my head was above my feet. Second step, flip onto my stomach instead of flailing like a turtle, shell-down. Third step, plunge my mountaineering axe into the slope.
In theory, this should've stopped me, but there is a fundamental misunderstanding about the usability of axes in mountaineering, compounded by Hollywood. In all those dramatic movie moments, the climber slams their axe into the slope, and whatever crisis they're in is instantly averted, Badda-bing Badda-boom, right? Hell, no.
The second I put even just a bit of the pick end into the snow, the force of my slide ripped the whole thing out of my hand. The lanyard, attached to the axe shaft and my arm, ripped my damn glove off and cut my wrist, but stayed attached to me. So now, I had a mountaineering axe projectile chasing my body down the slope, because the stupid lanyard was still stuck to my wrist. Fearing the axe would take an unfortunate bounce and stab me in the face the second I slowed down, I slipped my arm out of the loop and watched the axe fade from view while I continued accelerating.
Looking below me, I saw my future. If I couldn't slow down, I'd barrel past the snow chute into an exposed talus field and then tumble right off a cliff. F*%k!
…You know all those motivational speakers? The ones that are always up on stage screaming, NeVEr GiVe uP! YoU CAn dO IT! That crap didn't really click in for me until Engineer Mountain.
Right after I ripped the axe lanyard from my hand, panic had its best chance to step in and end me. There I was, sliding down the side of a 12,968-foot chunk of Earth. If I panicked and gave up, it would've cost me my life. The realization was so crisp and terrifying, my brain immediately interpreted it as truth. My entire life, whittled down to one simple question: fight or die? So, I fought back.
Suddenly, an overwhelming feeling erupted from inside and with it, an INTENSE desire for life. I don't know how else to describe it, but it completely replaced the panic and hopelessness. 4th Quarter comeback drive. With four available appendages, I snapped into survival mode and did EVERYTHING I could to slow down.
Already belly down, I began kicking my feet into the slope as often as possible, just clubbing them into the snow. I lost one of my crampons in the process but the repeated motion started to have an effect. At the same time, I balled up my exposed hands and forced them into the snow above me like a backward wedge. Snow piled into the pocket created between my arms and my face, adding the final bit of resistance needed to begin slowing down…
I didn't stop right away but I could feel the danger lessening as I gained more control. When I finally did come to a stop, I just sat there, unable to truly comprehend the danger I had put myself in. My mind was blank, my body numb, and my heart was racing so fast I thought it was going to beat through my ribcage. The first thought that managed to weasel into my brain seemed appropriate: "Holy shit, that was close." I spent many subsequent minutes yelling obscenities at the clouds. It sort of helped.
Was it a textbook self-arrest? God no. But I used my body weight, booted feet, and blistered hands to maximum effect, and most importantly, I never gave up. Not that I felt overly proud, mind you. Was I thankful that I didn't cascade over a set of cliffs? Yes, but I could've easily avoided the entire situation. I knew I messed up and couldn't help but feel profoundly ashamed. I went out alone, there was literally no one else for me to blame.
After stuffing my frozen hands under my armpits to get the feeling back, I began the arduous task of collecting all of my stranded gear, now hundreds of feet above me. Surprisingly, the straps of one of my crampons stayed on my foot. Resetting the spikes, I used that little bit of traction to begin gear hunting. In the end, I collected every piece of equipment I'd dropped and made it back to my original line of descent.
The axe was the last thing I collected. As I angrily picked it up, I wanted nothing more than to believe it was all the axe's fault. Understandable, I couldn't blame anyone else but I could absolutely blame the gear…right? Tempting, though deep down I knew it was my fault for not using the axe appropriately. Mistake #13.
All you aspiring mountaineers out there, pay attention. A lot of people know this, a lot of people don't, but an ice climbing axe is not a mountaineering axe. In ice climbing, the user needs two sharp axes to grip the ice. The two axes become your 3rd and 4th points of contact because human hands are rubbish at gripping ice. The shaft of an ice axe is curved, and the handle is rubbled to create grip. These bad boys are excellent on ice, but less ideal for standard mountaineering because they are often too short to use effectively as support.
In standard mountaineering (no ice climbing pitches and slope angles up to 45ish degrees), you don't need the curved body, and you hardly ever use the pick portion by itself. Check this video out for proper mountaineering axe techniques. With the mountaineering axe, you tend to grip the head of the axe around the shaft, pick, and adze ends, in order to help guarantee the whole apparatus does not slip from your hand. You also use two hands to offset the pressure on one. During the accident, I did none of those things.
Feeling bad for spreading the blame, I apologized to the axe, untied the lanyard, and strapped the tool back to my pack. Before continuing my descent, I took a couple pictures showing the approximate line and duration of my slide.
Not great. The whole situation instantly seared itself into my memory. Even now, I can recall exactly what happened as it happened and the emotional whirlwind that came with it.
Finally fully aware of the dangerous position I'd put myself in, I took my sweet time getting back to level ground. The clouds began building, and a lot of the descent was again, mired in low visibility, which only slowed my progress further. Finally, after dropping off the main mountain block, I captured the following shot of the cliffs I had been sliding towards, from below them.
I stumbled to treeline and cast a few looks back at what I'd fallen down, all the while cursing myself for being so boneheaded. The next photo gives the best estimate of my slide and really hammers home how dangerous it could've been. Only a few more yards and I would've been bouncing through talus on my way to a cliff. An impressively bad situation all around.
Engineer Mt. is an easy Class 3 summit in the summer, and a worthy winter destination, but not even close to the hardest mountain in the state. What this story hopefully proves, is that ANY mountain can shake your constitution if you don't give it the respect it deserves. I was exceptionally lucky to be able to slow my rate of descent before careening into the talus below the snowfield. Many outdoor folks aren't so lucky.
Completely humbled, I limped back towards Durango and hung out with some crew-members who had set up shop in a campground north of town. Trading stories and laughs helped settle my mood, but I was thinking about the experience long afterward, eventually getting a tattoo to remember it. Every time I see the tattoo I'm reminded of how close I came to ending my whole journey. Think what you will about body ink, but with the memory preserved on my right shoulder, I know I won't ever forget the colossal set of mistakes that led to that slide.
Back to Table of Contents
Final Thoughts
Engineer Mt. absolutely reshaped my approach to hiking and scrambling. Because of my numerous missteps, I developed a checklist of factors that help me determine whether a hike is worth it. I'm over 500 summits into my mountain career and still kickin because of that list.
Mistakes and failures should NEVER be ignored. There's a lesson in every single one of them. Sometimes it doesn't reveal itself right away but over time, it will. Although we tend to shove mistakes and failures under the rug for the sake of self-preservation, they often offer the best chances for personal growth. I firmly believe that. It's ok to fail, everyone fails; it's what you do with failure that sets you apart from others.
Back to Table of Contents