Table of Contents
San Francisco by the Bay
Tahoe
San Francisco by the Bay
Ah, San Francisco, the iconic and prohibitively expensive city by the bay. As someone who has only visited, the common gripes of the locals haven't really affected me. However, that isn't to say there aren't any, in fact, SF is often the poster child when it comes to modern urban problems.
Despite the fame brought to the city by its seismic history, Golden Gate Bridge, Alcatraz prison, cable cars, and famously liberal mindset, San Francisco has developed some big issues as well. Some of the more notable ones include the almost unanimous notion that the tech industry has ruined SF, a rampant homeless population that has occasionally taken to defecating on streets, and the aforementioned prohibitively expensive real estate/rental market. These problems are not necessarily restricted to San Francisco, many large urban areas are dealing with similar situations, but because San Francisco is so synonymous with West Coast America, all of the city's problems are put under a microscope. Whether or not that's fair remains up to debate and I personally found the city to exude the same allure I imagined it would after watching George of the Jungle, Full House, Mrs. Doubtfire, and of course, the always charming, The Rock, as a kid.
It was strange being in such a densely populated area after framing a lot of my road trip around national parks, mountains, and sparsely populated coastlines. I knew I didn't want to stay long, but there were a few people I wanted to see, namely my aunt, who I spent a few days with, in Noe Valley, and my brother's friend Clint, who was working near the downtown core. I think I ended up blocking off four days to stay in the city and just so happened to be there during the famous Bay to Breakers race. Hm, how to describe it…uhm, a giant party masquerading as a running race? After finding out about it, I knew I had to get in on the festivities.
Many people do actually try to run the whole thing, but a whole lot more come to get weird alongside it. The city puts out yearly estimates on participation, and the last estimate put the numbers at 50,000 racers and 100,000 spectators. A lot of participants and spectators dress up in various costumes, with many also pre-gaming heavily for the event. Clint had Harold and Lloyd costumes from the 1994 Dumb and Dumber movie, so we basically looked like this for the whole thing.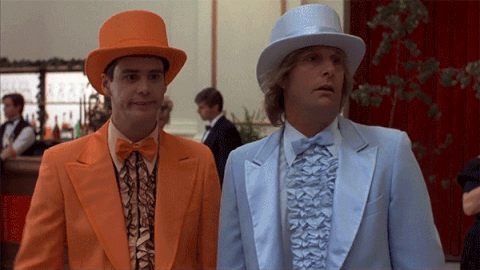 We didn't register to run but partied alongside the event and walked a couple of miles of the course, traveling from house party to house party. Unfortunately, I didn't take many pictures, and towards the end of it, was probably incapable of actually taking a photo at all.
The event was a fun experience but completely draining. After a few days decompressing and enjoying the company of my aunt, I felt the call of the road once more and drove East to Lake Tahoe in the Sierra.
Tahoe
As I mentioned in a previous post, the West Coast has a ton of mountain ranges, of which two reign supreme: the Cascades and the Sierra Nevada. The Sierra Nevada is almost entirely in California (a small part spills into Nevada) and contains the highest mountain in the lower 48 states, Mt. Whitney. It is also home to many excellent ski resorts and the massive Lake Tahoe. A buddy of mine had settled out near Tahoe, so I gave her a call and asked if I could stay for a couple of days. I ended up staying for nearly a week.
Like my SF days, the focus on taking pictures took a back seat to good company. The town I stayed in, South Lake Tahoe, had a lot of snowbums and outdoor jocks who were always ready to celebrate. We went hard, and after five days of nonstop partying, I was ready to accept sobriety as my lord and savior. The answer to the question, what happens when you get 8 young adults in the same house together for an extended period of time is…too much.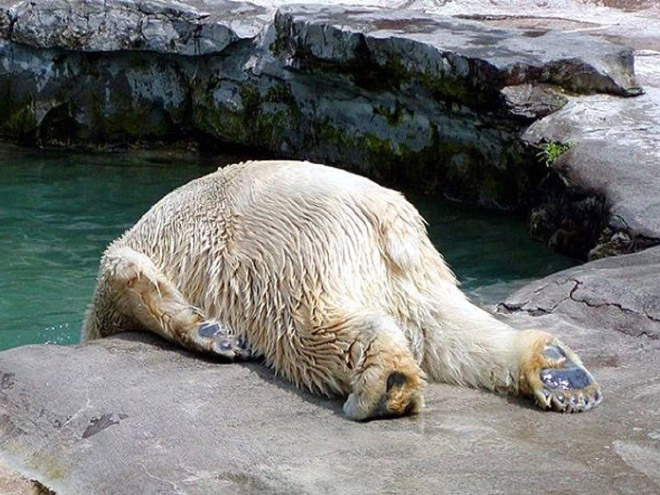 I did manage to grab the few pictures below, which do an ok job of showing the area.
After another round of goodbyes, I was off. Driving East into Nevada, I realized I hadn't done anything outdoorsy in the past week and a half. Thoroughly disappointed in myself, I made it a goal to seek out some more mountain solitude before finishing my trip. The first objective, after a long lonesome drive on Highway 50, was Great Basin National Park.
Oh, what's that? You didn't know there's a national park named Great Basin in Nevada? Before my road trip, neither did I. The Park covers the spine of the Snake Range in a geologically significant region known as the Great Basin. Why a Great Basin? Because the rivers and streams originating in the linear ranges of the region don't have an outflow. To the East, the Colorado River takes its time churning towards the Gulf of California, and to the west, everything flows into the Pacific. In the Great Basin, the few areas of water flow towards the lower points of the basin and then dry up or spill into lakes with nowhere to go. It's essentially an enormous bathroom sink with no drain, pot-marked by thin mountains. Some of these ranges are far enough from the rain shadow cast by the Sierra that they support more of a mountain ecology, the Snake Range is one of them.
The highest peak in the range, and in the national park, is called Wheeler Peak (same name as the state highpoint in New Mexico). It is one of only two peaks to break 13,000 feet in Nevada. In fact, the highest point in Nevada (Boundary Peak) is not actually a peak in the traditional sense, it's a highpoint on a ridge that continues into California and eventually caps at a higher peak. Therefore, Wheeler Peak is the tallest mountain in Nevada that is entirely within the state…so there…fun fact for yah, tell everyone you know.
Anyway, I wanted to climb it.
Now, usually, there's a road up a lot of the mountain, which significantly cuts down the effort. However, since the high country was still snowy, the road was closed, and my hike ended up becoming more of a committed adventure. As was the case with St. Helens, I did some research beforehand and booked a campsite at Baker Creek Campground inside the park for two nights.
What struck me most about the hike up Wheeler was the contrast between the snowy upper slopes and the desert basins around the range. As I said, Nevada has a bunch of long, thin mountain ranges separated by desert floor. When I finally got to the top of Wheeler, it was in the low 20's Fahrenheit, and I was looking down on a valley floor nearly 6,000 feet below me in the mid 70's. Unreal.
The pic above is what the typical terrain at the foot of these ranges looks like, flat and dry.
While the cirque framing Wheeler is beyond intimidating, the summit route takes a sleepy ridge to the west, keeping the trail itself at a Class 1 in the summer months and maybe a Class 2 when there's snow. As the blog moves forward, I'll get more into the Class rating system, but here is a hyperlink you can use to look at the criteria for the Yosemite Decimal System.
In the above photo, you really get a sense of how prominent the peaks are when compared to the basin below. It's quite the contrast.
Well, I made it, and although the technical difficulties of the peak were nonexistent, the length of the climb and ultimate elevation (over 13,000 feet) had me feeling nauseous and short of breath, which meant I had a very mild form of altitude sickness. It is generally accepted that the likelihood of developing altitude sickness greatly increases above 8,000 feet in elevation. While this can manifest differently in people, for those without pre-existing conditions, altitude sickness usually involves shortness of breath, lack of hunger and thirst, nausea, and splitting headaches. If you're curious about the mechanics of high altitude breathing, altitude sickness, and prevention, click on this link to get to a really nice report from APEX, which lays out exactly what happens to your body at high elevation. See? Learning is fun!
To put it bluntly, tall mountains exist in a part of the world where humans were not meant to thrive. Every aspiring mountaineer needs to understand this and plan accordingly.
Ways to mitigate the effects of altitude sickness include slowing down your rate of ascent, drinking a TON of water, and taking NSAIDs (if you don't react poorly to them) to reduce swelling and inflammation. However, if symptoms don't go away, the best thing to do is descend. Many experienced mountaineers get in trouble when they think they can push through signs of trouble. This mental roadblock to descending can lead to rapidly deteriorating physical conditions and is often referred to as summit fever. Simply put, summit fever refers to a state of mind where a mountaineer will attempt a summit at any cost, even if that cost is injury or death. Listen to your body! Yeah, it's disappointing if you can't top out on a summit, but the mountain will be there tomorrow, make sure you are too! You can't brag about your beautiful summit photos if you're dead.
While nothing tragic happened to me on Wheeler Peak, I recognized the signs of altitude sickness when they began to affect me and only spent a few minutes on the summit before descending. Mountain climbing is already inherently dangerous, there's really no need to add questionable oxygen-deprived decisions to that mix.
All seriousness aside, I was very impressed by the mountain and the vistas from the top. Happy with my slice of the Great Basin, I retreated to camp, settled in for the evening, and enjoyed a well-deserved sleep under a blanket of stars, revealed once the clouds broke. Even if you don't care for mountain climbing, Great Basin National Park has incredible stargazing, which is worth a trip all on its own.
The following morning, I saddled up my stuff and drove through the middle of Utah, stopping in Salt Lake to spend the night at a friend's before continuing into western Colorado.
Western Colorado is very different from the Front Range and Eastern Colorado. Like parts of Nevada, Western Colorado is a system of basins and valleys buffered by broad swaths of uplifted earth, forming the core of the Southern Rocky Mountains. Parts of it are dry and desolate, and parts of it contain some of the most beautiful examples of mountain terrain I've ever seen.
Broadly speaking, the Rockies are divided into three sections, Northern (Canada), Central (Montana, Idaho, and most of Wyoming), and Southern (Colorado, a small slice of southern Wyoming and the northern part of New Mexico). The broad overview of Colorado is that it's the roof of the lower 48. While California has Mt. Whitney, which is higher than any peak in Colorado, Colorado has 53 official peaks over 14,000 feet to Californias 12. Only four states have mountains over 14,000 feet, Colorado (53), Alaska (29), California (12), and Washington (1). While the ranges of Colorado are numerous, and I'll get into them as I keep writing, for 2015, I was focused on the largest range in the state, The San Juans.
The San Juans are not only the largest but arguably the wildest range in Colorado, with 13 14'ers, three national forests, and five wilderness areas, the largest of which (Weminuche) covers half a million acres of unspoiled land. Long in a short, it's Colorado's most extensive and beautiful range.
My new job as a trail crew member for Southwest Conservation Corp would have me operating from just outside of Durango, the largest town in the region. Durango sits to the south of the San Juans, and from the dingy hostel where I stayed in Grand Junction, I'd have to cross the majority of it to get into town. This presented another unique opportunity for me to get some mountain climbing in. What better way to kick off my new career than to climb my first 14er? As geographic happenstance would have it, Mt. Sneffels was right in my path. Coincidence? …No
Right, so from Junction, I headed south, marveling at the sights along the way and getting excited as the northern ramparts of the San Juans began to poke their heads above the hills.
I secured a spot at the Ouray KOA (pronounced Yur-ray, not Ooooo-ray), scouted out the road to the trailhead for Mt. Sneffels, and got to bed early.
Anticipating the same level of snow I'd seen in Nevada, I immediately had to restructure my expectations when I began hiking. For the first mile, I was following a dirt road with the occasional snowdrift overtop that had blocked further driving. Once I finally got past the official trail sign and above the tree-line, it felt like I'd suddenly stepped onto a glacier in Greenland. It was May 30th, and EVERYTHING was blanketed by deep snow. I geared up with some snowshoes and climbed through a spring winter wonderland. The upper part of Yankee Boy Basin (which I can't help but say in redneck twang) appeared stuck in the last ice age and offered me some stunning first impressions of the San Juan Mountains.
The views only increased as I began to climb a wide couloir up the shoulder of Sneffels. Out came the crampons to better grip the slope.
I was feeling good, had the summit all to myself, and spent a good 45 minutes trying to identify as many of the snow-covered peaks as I could. After all, this would become my backyard for the summer, and I was itching to get acquainted with it.
Unlike Wheeler and St. Helens, where I had cloudy skies on top, it was all sun on Sneffels. After lathering sunscreen on for the fourth time, I began to realize how easily you could get snow blindness in this type of environment. Snow reflects light, usually right into your face, and in the alpine, there's less atmosphere to block UV light, so your skin can burn really quickly, and in some extreme cases, you may temporarily lose the ability to see.
Pro-tip in sunny and snowy conditions: Lather on sunscreen at regular intervals and wear thick sunglasses with beefy handles to help shield from snow glare. Your eyes will thank you.
Descending took a little longer than expected because the sun was starting to melt the hard-packed snow from the morning. The lower I got, the more I began to sink through, despite having my snowshoes back on. It was a frustrating final hour but at least I wasn't the guy at the trailhead, who had somehow convinced his girlfriend it'd be fun to go play in eight-foot snowbanks with no gear. She had fallen into a pile of snow up to her waist and was hysterically screaming, "I LOST MY SANDAAAAL!" while he shouted from the parking lot, "JUST MOVE!" to which she would respond "ITS COOOOLD!" and then the whole conversation would loop on itself. A+ communication skills, from context alone I'd learned that snow was cold, shocker, she'd worn sandals, not so swift, and her boyfriend was doing everything in his power to avoid actually helping her, opting for vague directives shouted from the safety net around his truck. It took everything in my power not to make this face as I passed by them.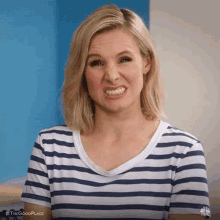 The Sneffels area is usually a mecca for hikers, but because of a series of late-season snowstorms, I'd had the majority of the hike to myself, only passing two other summiters who were on their 20somethingth 14er. It was hard not to feel accomplished as I unloaded all my dirty and snowy gear into the trunk of the Subaru and drank a victory beer I'd picked up in town. With only an hour and a half drive left before I reached my destination and a lot of day left to kill, I took my time and breathed in the mountain air, envisioning all the wonderful adventures this summer was going to bring me.
The drive from Ouray to Durango is one of the more scenic drives in the whole state and takes you over three alpine passes (Red Mountain, Molas, and Coalbank), past numerous historical structures from Colorado's mining days, and runs you by the ski and tourist town of Silverton. It was a beautiful and fitting way to end my road-trip, and I was caught between feeling sad about its end and excited about the future.
June 1st would be my first day of training. I still had little to no idea what I was getting into, they didn't exactly cover trail-building in my college humanities courses, but after the highs and lows of two solo months on the road, I was confident I could handle anything Southwest Conservation Corps (SWCC) threw at me. I spent the night of the 30th and 31st at a campground north of Durango, one suggested for corps members, and I even met a few of them. May 31st was fairly pedestrian, I went into town, gassed up, did my laundry, and counted the hours until my new job took off. Was I aware that I was about to embark on the most important multi-year odyssey of my young life? No, but I knew I was in the middle of an ambitious adventure summer, and after my post-college rut, that was more than enough for me.