I looked back at my friend and frowned, suddenly very aware of what I had been asking. Jumping into the frigid North Pacific SEEMED like a good idea when I'd first proposed it, but now, on a rock fifteen feet above the deep, I was encountering some internal resistance. What would motivate such a heinous assault on common sense, you may ask? Why the uncommon nature of the situation, of course! Where I was standing, in Smuggler Cove Marine Provincial Park on the Gold Coast of remote British Columbia, was the northernmost part of my entire road trip! Such a geographic achievement had to be celebrated, and what better way than to hurl myself into the ocean?
Looking at the maps below, you can see how far I'd gone, a sizable achievement on its own. Every subsequent destination on my trip after Smuggler Cove would be to the south and, eventually, back east to Colorado. There was still a lot of road left to drive, but I was feeling high on myself for getting this far and wanted to be dramatic about it.
Ok, Timo, you can do this, I tried telling myself. You can't let your fans down. And when I say "fans," I mean my one bored friend and a few lumpy starfish ie. the adoring masses.
Finally, after some extensive confidence building, I managed to jump into the water, remembering to tuck my feet in, which seemed super important at the time.
The water was absolutely FREEZING, but I was glad I did something to mark the occasion, and after drying off, my friend and I headed back to her home. I had known she'd moved to this remote slice of Canada years before and had been interested in visiting, but living between Georgia and North Carolina never really gave me the excuse to go this far northwest. Once I began constructing my elaborate road trip, I knew I wanted the Gold Coast to be a part of it.
The Gold Coast is a gem of an area, secluded and wild. In true Canadian fashion, while I didn't meet too many of the locals, the ones I did were overwhelmingly friendly. There was no polarizing political banter and no generational dumping, only a mild curiosity stemming mostly from sighting a Subaru with Georgia license plates, casually driving through remote Canada.
I spent the evening after my ocean plunge at a party hosted by my friend at her house/hippy commune. The collection of people I met there was amazing. There were wailing, dreaded, half-naked people on the roof, while a butch squad sat by the fire, telling stories of their lumberjack lives. In the driveway were truck-people with decadent beards, standing next to their rigs all night with such discipline you'd think they were guarding the Pope himself. And back in the house, preppy, popped-collar university students were inhaling beer as if their existence depended on it. Thoroughly amused and intrigued by the spectacle of it all, I spent the better part of the evening engaged in colorful conversations and casually avoiding repeated calls for "free love." It was like my own little Canadian Woodstock and obviously not representative of all the folks on the Gold Coast, just what I happened to observe. Not wanting to overstay my welcome, I grabbed lunch with the main group the following day, said my goodbyes, and pointed the Subaru south.
Western British Columbia, if you're unaware, is like North American Norway. Once you travel north from Vancouver, the Coast Range comes down to the kiss the shoreline and splits into hundreds of fjords. Many secluded sections of land, hemmed in by steep, glaciated mountains on one side and the deep Pacific Ocean on the other, only have access to civilization via ferries. In order to get to/from the Gold Coast, you need to take one and not just any ferry, but one of the behemoths pictured below.
Standing on the top deck of the ferry as it took me across Howe Sound, it felt more like Scandinavia than Canada.
By midday, I was back off the ferry and driving towards Vancouver, stopping briefly by Cypress ski resort to grab some views of Western Canada's largest city.
I was a bit sad that I couldn't spend more time in Vancouver, but I had an agenda and a budget to stick to, so I bid adieu to B.C. and reentered the States. As luck or fate would have it, over the next three years, I would end up spending more than three months in Vancouver and its surrounding environs. Many Canadian adventures were still to be had, I just didn't know it at the time.
Impressed by my little slice of British Columbia, I began my southern drive down the West Coast, looking for exciting things to do and places to see along the way.
As you've hopefully picked up through my various blog posts, I LOVE hiking, so, naturally, my first goal was to get some hiking in. Knowing I was going to be climbing and trail building throughout the Colorado Rockies starting in June, I figured I should get a taste of one of the big West Coast ranges beforehand. While there are actually quite a few ranges and subranges between Washington, Oregon, and California (Trinity Alps, Wallowas, Olympic Mts. etc.), the two monster ones are the Cascades and the Sierra, both impressive and wildly different.
The Sierra is a young range with giant slabs of inspiring granite and rock-faces that defy gravity, such as El Cap or Half-dome in Yellowstone National Park. The Cascades, by contrast, consist of a series of lower parallel ridges augmented by a set of monstrous Volcanos, perhaps the most famous one being Mt. St. Helens, which blew its top in a widely analyzed eruption in 1980 (click here for a quick video on it). Perhaps predictably, St. Helens was the one I ended up climbing. Now, it wasn't because I had a date with death, but St. Helens is quite close to the I-5 highway corridor I was blasting down, very visible from the Portland suburbs, and doesn't require advanced mountaineering gear to climb. Okie Dokie then. The one requirement, however, was to obtain a permit ahead of time, which I had done during my initial road trip planning phase.
Before I climbed, I figured I would need to get some better gear, so I stopped in Portland at an outdoor gear shop, asked for the cheapest, crappiest pair of crampons, and 50$ later, walked away with an old pair of Stubai's the shop wasn't initially aware they even had in stock.
These old clunkers are not at all like the ones gear shops usually push on potential clients, but I must've smelled like cheap college kid because the guy in the shop took one look at me and figured I couldn't possibly afford anything nicer. I mean…he wasn't wrong, but I sure got my money's worth because as I'm typing this years later, I still have and still use the same pair of crampons. If it ain't broke, don't fix it. Thanks for coming to my TED talk, follow me for more financial advice.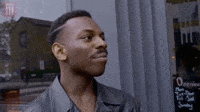 Armed with a vague knowledge of what to do and an eagerness to prove myself, I armored up and headed for the trailhead. My first impression of St. Helens was that it looked like a cute frosted covered gumdrop.
My second impression when I left the trailhead and began climbing was a wee bit different. St. Helens and the Cascade volcanos are BIG!
And while the climb was really quite tame compared to future endeavors, it demanded my full attention and respect throughout.
During the climb, I discovered a few things.
1) I was very out of shape
2) Cascade Volcanos are not just tall, but very girthy as well.
3) A more accurate measure of effort is not total elevation, but prominence, as in, how high is the thing from its base as opposed to sea level. St. Helens is over 8000 feet tall from sea level, but you climb 4500 feet of it, which is substantial as far as single day efforts go.
4) I could very clearly see evidence of where Lahars ran down the slope due to the 1980 eruption, which was quite cool.
5) The mountain caldera is still smoking and gave me the distinct impression of being "alive."
6) NEVER step to the edge of a Cornice, many people die every year from doing that. A cornice is an overhung piece of snow that forms during winter. In the spring, the warming temperature destabilizes the Cornice. Any excess pressure on the top and the whole thing breaks off, taking everything down with it. Big no no.
Thoroughly licked by the effort, I limped back down to safety, catching glimpses of a crazy mountain dude who damn near ran up the whole thing with a pair of skis on his back and skied down ahead of me. At the time, I chuckled to myself, thinking he was out of his mind. Little did I know that only two years later, I'd be doing the same thing down some mountains in Colorado.
…Hindsight is very strange. In my opinion, the more of declarative statements you make (I will NEVER, or I will ALWAY etc.) the harder circumstance seems to laugh at you in the end. Don't tempt the gods with a good time, they are always down for a laugh.
While not even close to the top of the Cascade range, St. Helens was a great test piece and gave me the confidence to try other mountains that I may have otherwise been unwilling to try. Box checked, stoke level high.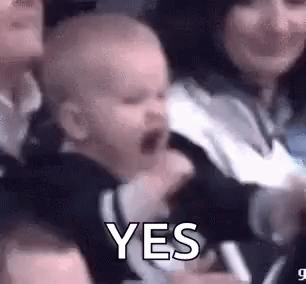 That evening, I stopped back in Portland to stay at my dad's best friend's house.
Portland, Oregon…has a reputation. Not all of the city embraces the reputation, just like not ALL of the people at the hippy commune on the Gold Coast were eating drugs off of a plate a la carte, but many were, and in Portland, many embrace the reputation. A substantial part of the Portland appeal is counterculture. Another northwest city, Seattle, was the center of counterculture in the early '90s with the Grunge movement, so it isn't like counterculture is a one-off idea for the region. However, to compare Seattle to Portland would be a serious, serious mistake. To illustrate the Portland stereotype, please watch the following video (click here).
Again, this is NOT a universal truth, but hilarious and applicable in a lot of ways. That stereotype was evident on my wanderings through the city. However, the family I stayed with had been in Portland for decades, predating the current hipster craze, so I didn't really catch the vibe until the day after I arrived.
Something else I noticed about Portland was that the homeless population is substantial, and a lot of them are MEAN. I gave a homeless guy 5$, and he looked at me angrily and yelled, "THAT IT?!" I was…surprised, and also out of pocket change, so I told him I didn't have anymore and…well, he didn't like that and started coming at me. Luckily, as soon as he stood up, he tripped over an untied shoelace, allowing me to fade behind a large group of people, but I was very unprepared for that kind of encounter. Now, don't read too much into it, I always give when I am able and have a lot of qualms with how capitalism treats the downtrodden, but I guess I just wasn't expecting to be the target of ire AFTER I'd given what I had, just a weird situation all around.
Despite the hipsters and angry homeless guys, I had a blast in Portland and was hosted by wonderful people, so all in all, I still say the city came out on top in the impression category (I particularly enjoyed Deschutes Brewery and Mt. Tabor Park). I've been back a few times, and it is entirely charming in its own way, just do a little research before you show up and figure out which areas you need to avoid.
During one of my days in Portland, I took a quick detour to the Columbia River Gorge, another impressive geographic area. The Columbia River originates in Canada, runs through the state of Washington, and eventually forms the border between Washington and Oregon on its way to the Pacific. What's fascinating about it is that the river runs right through the formidable Cascades, creating miles upon miles of outdoor beauty. I ended up climbing Beacon Rock, a pinnacle on the edge of the river with a path built into the side of it. The whole gorge area is quite pretty and worth multiple exploration days.
I stayed in Portland one more night before packing it in and heading out to the famed Oregon Coast. I had previously driven along the Southern California coastline with my family a few years prior, but Oregon's shoreline remained a mystery, so off I went.
Along the way to Cannon Beach, the closest stretch of sand to Portland, I hiked up Saddle Mountain in the fog and rain. While I wasn't afforded many views once I hiked into the cloud, it still offered a glimpse into the type of ecosystem common along the northwestern part of the US, between the Cascades and the coast.
After finally attaining the coast, I decided to once again wander into the water. It was just as cold as it felt in Canada. I…I don't know what I was expecting.
From Cannon Beach, I once again turned the Subaru south and drove a long, uninterrupted stretch of the dramatic Oregon Coast Highway. Like the Gold Coast, many of the coastal areas here felt as if they existed entirely in their own world. While Oregon isn't necessarily known as a populous state, even the relatively bustling cities of Portland, Salem, and Eugene felt as far away as the dark side of the moon. One of the highlights was taking a stroll through Oswald State Park, where a series of showy bluffs rose dramatically from the reaches of the Pacific, offering fantastic views.
It was hard not to fall in love with the coast. It felt unrestrained and ancient, with people still living in harmony with the land. While a lot of the American West still abides by that rule, it is steadily disappearing as cities increase in size and once untouched slices of paradise become the next "must-own" destination.
After driving along as much coast as I could handle, I reluctantly headed back east to Eugene to stay in a cheap hostel. The rain returned with a vengeance, but the hostel was warm, friendly, and close to a few breweries. Craving a beer after the visual overload of the coast, I slogged through the rain and into an empty Ninkasi Brewing, had an hour-long chat with one of the head brewers, and left with free beer and an arm full of merchandise. It was the second time this trip a brewery had taken it upon themselves to reach out to me, which I thought was very cool. Ninkasi and Lagunitas, good places, good people; check them out!
Instead of heading back to the coast right away, I decided to go check out Crater Lake National Park. Continuing the Cascade Volcano theme, the centerpiece of the park is a picturesque high-elevation lake formed by the collapse of an old volcano. What remains is a beautiful and pristine sub-alpine environment. Crater Lake is also disturbingly deep, "cascading" down to a depth of 1949 feet, making it the deepest lake in the US.
The rain that had started on my drive from Eugene, quickly turned to snow when I reached the edge of the lake. Although I managed to hike around for a few hours, the iconic views were mostly hidden by a thick wall of clouds. I did manage to snag a few shots, and despite the clouds, could see the shape of the lake. While it wasn't the best day to be out, any chance to experience iconic locations is a chance worth taking. Sometimes, you just have to work with what the weather gives you.
After Crater Lake, I floored it south into California, having booked a tent site from a camper-van-living-couple near the second tallest Cascade Volcano (behind Ranier) Mt. Shasta. The environment became steadily drier as I drove to within sight of the volcano and set up shop.
As eager as ever to keep climbing, I gave Lassen Pk. a go (the southernmost Cascade Volcano) but had to turn around as the entrance to the area was closed due to avalanche danger. Resolving to return to the coast, I made my way to the Northern California shore while listening to the always excellent podcast Hardcore History by Dan Carlin.
Like the Oregon Coast, the Northern California Coast (as in between Oregon and SF) has a lost world type feeling, cemented by crisp natural beauty and sleepy seaside towns like Arcata, where I spent an evening. I was also reintroduced to the Marine Layer, a drunken piece of fog that stumbles into the California shoreline almost every morning to say howdy doody before retreating back to its oceanic staging area.
Oh, here's a bird.
The further south I drove, the less the Marine Layer seemed to be impacting the land until I finally burst out of the fog in Sonoma County and enjoyed the last bit of the windy road before settling into my campsite at Wrights Beach Campground. The last leg of the drive was wonderful, the temperature soared back up into the 70's, the smell of salty seawater wafted through the Subaru, the sun was out, and I drove at my own pace, free of traffic and inclement weather. Utter bliss.
Of all the airbnb's, campsites, and friends I stayed with, that evening on the sand in Sonoma County was the only beachside overnight I'd managed to snag, and it was a special one. Once my tent was set up, I walked all of twenty feet to the start of the beach and claimed a spot for myself, watching the surf smash against the sand and the sun dip towards the horizon. Having already jumped into the ocean in Canada and Oregon, I knew I'd have to wade in here as well. As they say, third times the charm, right? Nope, not even close; it was still freezing. However, unlike the previous two jumps, I had a warm evening, a six-pack of beer, and time to relax.
I spent the sunset hours staring over the ocean's expanse and thinking back on the past two weeks of my trip. From Canada down to my campsite (and with all my mountain side-trips counted) I'd logged another 1880 miles. To date, my total distance driven for the trip was just shy of 6,000 miles. That is a ton of driving! Feeling quite accomplished, I lay against some driftwood and watched the sun go down while sipping my beer. With three Pacific coast plunges under my belt, I felt like I'd given this section of the trip some poetic continuity. Next up was a stay in San Francisco with my aunt, a swing by Lake Tahoe, a lonesome drive through Nevada to Great Basin National Park, a dry haul through Utah, and eventually a hike up my first 14,000 foot mountain outside of Ouray, Colorado. But at the moment, all I could do was stare at the ocean, and let the sound of the waves clear the remaining cobwebs from my brain.
Since the start of the road trip, despite all of the wonderful things I'd seen and done, a nagging voice in my head kept questioning whether or not this was a good idea. I had completely abandoned my former life in order to go on a two month road trip to "find myself" and pursue a career in trail building. Saying it out loud didn't really help, what if I had made a mistake? What if I couldn't sustain a new career in Colorado? While these had always been risks, every day I spent driving closer to my ultimate destination brought those risks more into focus. Would I finally be able to make something out of myself at the end of the trip? What I really needed was a moment of clarity. A moment where the angel on my shoulder finally took down the devil on the other one, and I could fully embrace the situation I'd put myself in. On the beach in Sonoma, sipping my Lagunitas, I finally got it.
It isn't like the movies. Clarity isn't Clark Kent walking into a phone booth and emerging as Superman, knowing without a doubt who he is and what he needs to do. For me, it was subtle. There was a comfortable fuzzy feeling in my stomach, a happy bubbling, which may have been the beer or the sun warming my body; the difference was, I stopped analyzing it. I felt good and sitting there watching the waves, I kind of forgot to question it. I just knew that of all the places in the world I could've been, this one was pretty nice and I was lucky to be there. To be calm inside your own skin is rare, especially for those of us riddled with anxiety, which is probably why I remember that evening so well. I was calm. When this trip finished, I would be starting a brand new life, and it was finally starting to feel like a really good decision. Inhale possibility, exhale anxiety. Cheers.